USCSS Trials
Judges and CSD Certification Workshops
Scent Work Seminars
Online Scent Work Seminars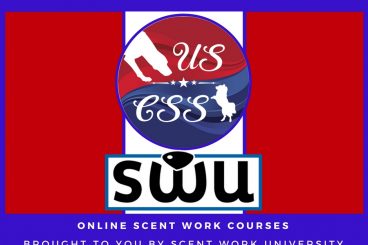 Whenever an official sets a hide at a trial, it should be a thoughtful and well-planned process in an attempt to pose a particular odor puzzle to each dog and handler team. A course geared toward all trial officials, especially those with United States Canine Scent Sports, you will learn how to ensure each hide is successful at your next trial!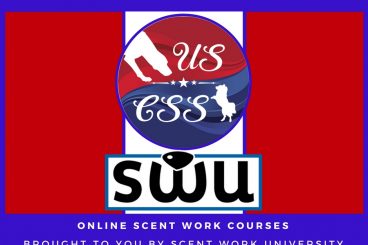 Judges and CSDs are the backbone of United States Canine Sports, and as such, it is essential they have a full understanding of the Official Rules, how the Classes and Games are to be organized, designed, run and officiated and their overall roles at a trial. A requirement for all USCSS™ officials, this course will also be exceedingly helpful for competitors who want to learn more about this Scent Work organization.
Does your dog love to sniff? Are you looking for a way to work them out mentally and physically with an activity that is still easy for you to do and fit into your busy schedule? Do you need something to help build your dog's confidence or curb unwanted behaviours stemming from boredom? Great! This 6-week course is for you!